Herbalife Events $12.5M Class Action Settlement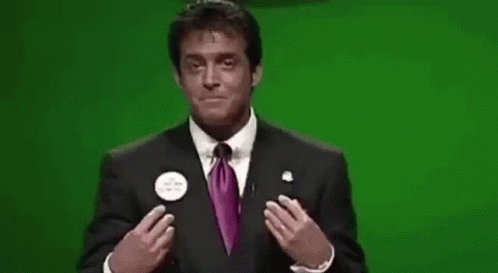 Herbalife, a multilevel marketing company for nutrition, supplements, and personal care products, has agreed to a $12.5 million settlement to resolve a class action lawsuit. The lawsuit accused Herbalife of misrepresenting the value of attending its U.S. events, influencing distributors to spend money on these events under the guise of receiving benefits that were not delivered.
📲
We may earn commissions from ads and links on this page.
Herbalife is known for its large-scale events, produced by its highest-ranking members, and aggressively advertised to its distributors and potential recruits.
Attendees were told that attending these events was a "guaranteed pathway to attaining life-changing financial success" with Herbalife. In fact, one of the defendants, Mark Addy, stated, 'If you go to all the events, you qualify for everything – you will get rich.' This mantra has reportedly been repeated thousands of times over the past few years.
The plaintiffs in the lawsuit are Herbalife distributors who attended these events, spending thousands of dollars with the expectation of receiving financial benefits. They claimed that they received no such benefits despite the promises made by the company. The lawsuit was filed for a proposed class of individuals who purchased tickets to and attended at least two Circle of Success events since 2009.
While Herbalife has not admitted to any wrongdoing, they agreed to a settlement to resolve the class action lawsuit. Under the settlement terms, eligible Herbalife distributors who purchased tickets to two or more U.S.-based Herbalife events between January 1, 2009, and April 6, 2023, can receive a cash payment based on the number of events they purchased.
Depending on the total number of claims filed, they can receive up to 150% of the total amount they spent on Herbalife event tickets. No exact payment estimates are available. No documentation is required to file a claim, but claimants must provide information about the events they attended and how much they paid.
The deadline to file a claim for the settlement is August 4, 2023. The final approval hearing for the settlement is scheduled for October 16, 2023.
This is not the first time Herbalife has faced legal troubles. In July 2016, the Federal Trade Commission (FTC) accused Herbalife of misrepresenting that Herbalife distributors would likely earn a substantial income through the retail-based opportunity.
According to the FTC, there was little legitimate market for Herbalife products outside the Herbalife network, and most Herbalife distributors made little or no money from the opportunity. Some distributors even lost money by purchasing Herbalife products that they could not sell.
📲
Moms Justice Media and respective content providers to this website may receive compensation for links to products and services on this website.
Herbalife reached a $200 million settlement with the FTC in which it was prohibited from engaging in certain business practices, including misrepresenting income and lifestyle.
No documentation is required to file a claim; however, claimants must provide the event name, date, location, and ticket cost. The settlement administrator reserves the right to request documentation. If you qualify, click the link below.  
The Herbalife class action lawsuit and subsequent $12.5M settlement highlight the importance of transparency in business practices, particularly in the multi-level marketing industry. It serves as a reminder that companies should not misrepresent the benefits of their products or services, and individuals should be cautious and do their due diligence before making substantial investments.