Protecting Your Hard-Earned Money: How to Safeguard Yourself from Sophisticated Bank Scams
In a recent incident highlighting the growing threat of financial scams, a hardworking woman named Deborah Moss was entangled in a sophisticated bank scam that started with an innocent text message. Deborah, the owner of a small catering business, had spent over a decade building her business and saving up for a peaceful life in rural Guerneville, California. Little did she know that her dreams would soon be shattered.
It all began when Deborah received a text message that appeared to be from her bank, Chase. The message claimed there was an unauthorized $35 charge on her debit card from another state. Initially considering it a minor inconvenience, Deborah promptly replied to the message. However, this marked the beginning of a meticulously orchestrated scam.
Shortly after her reply, Deborah received a call from an individual claiming to be a representative from Chase Bank. The caller ID displayed the bank's name, further adding to the illusion of legitimacy. The person on the other end introduced herself as "Miss Barbara" from "Chase ATM" and requested permission to issue a new debit card to resolve the alleged fraudulent charge.
Trusting the caller, Deborah complied. Miss Barbara then instructed Deborah to read the numbers from subsequent text messages back to her over the phone, claiming it was necessary to verify her identity. Oblivious to the deception, Deborah followed the instructions, believing she was taking the appropriate measures.
Over the course of the following week, Miss Barbara called Deborah multiple times, each time stating there was an issue with the delivery of the new card. On each call, she requested Deborah to verify her identity by reading back the numbers from subsequent text messages. Unbeknownst to Deborah, these scammers were skillfully manipulating her into revealing crucial information.
It was not until Deborah visited her nearest bank branch that she uncovered the devastating truth. A supervisor informed her that her account had been entirely drained, wiping out her hard-earned life savings of nearly $160,000. The shock and despair she must have felt are unimaginable. Deborah's ordeal sheds light on the alarming trend of fraud and the significant financial losses suffered by countless individuals.
Government data reveals that reported losses from scams reached a staggering $8.8 billion last year, signifying a 30% increase from the previous year.
The text messages Deborah received were, in fact, authentic. Chase Bank had sent them as part of their two-factor authentication system, designed to enhance customer security. However, the scammers managed to deceive Deborah into divulging those numbers over the phone, enabling them to bypass security measures and conduct multiple wire transfers, some exceeding $48,000.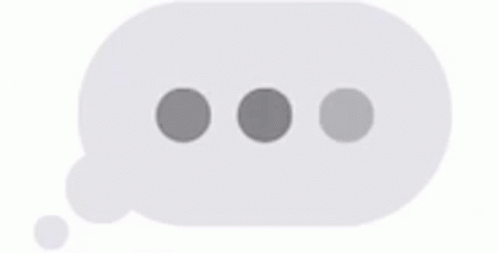 In an attempt to recover her stolen funds, Deborah filed a police report and submitted a claim to Chase Bank. Unfortunately, her hopes were dashed when the bank denied her claim after a five-week wait. To add insult to injury, they seemed to place the blame on Deborah, asserting that she had not taken the necessary steps to protect her account.
This devastating experience left Deborah feeling betrayed and hopeless. She had trusted her bank to safeguard her hard-earned money, only to be let down when she needed their support the most. It is an unfortunate situation that nobody should have to endure.
In response to the incident, Chase Bank issued a statement acknowledging that Deborah's account was compromised due to the scammers' deception. They emphasized the importance of not sharing personal account information, such as ATM PINs or passcodes. They encouraged customers to call the number on the back of their card to ensure direct communication with the bank. Additionally, they advised against clicking on suspicious links in texts or emails.
While Chase Bank defended its commitment to combating fraud and investing in security measures, experts argue that stronger security protocols are needed to combat the increasingly sophisticated tactics employed by scammers. Two-factor authentication systems, including text messages.